i'm so excited to tell you guys about this! a few weeks ago,
Jess
of
Allora Handmade
, contacted me asking a favor. of course i was excited to participate, and even more honored to have been asked, in donating a tutorial that would be sold to raise money for her best friend Sharlie's medical bills. i think they need to raise $250,000 [but eventually more like $1 million!?] for her double lung AND heart transplant. she has cystic fibrosis and has been living with it for 32 years, but needs this transplant ASAP to survive. [i'm pretty sure most people don't live past 20 or so with cystic fibrosis so this is pretty much a miracle already].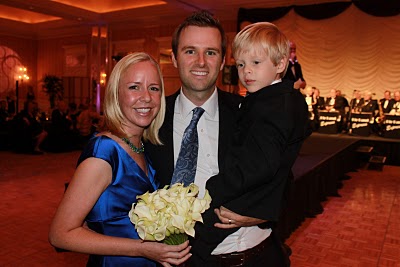 anyway, in pure genius fashion,
Jess
and her sister
Mique
[these are the two masterminds behind the
Queen Bee Market
, btw] set up a
shop
filled with tutorials, printables, and advertising, and all the money goes straight to Sharlie. they didn't want to do the usual donate-money-and-have-a-chance-to-win-a-giveaway. they're just too creative.

you
want
NEED
to check out this amazing
shop
, filled with awesome ideas from some of your favorite shops/bloggers. [you guys,
Ashley Ann
is one of them! how in the world is my tutorial sitting in the same shop as hers? there's so many other semi-famous people in there, that's what i mean when i say i feel so honored, you know?]
i already have five or six that i really want to buy and i'm sure you will, too. my tutorial, if you were wondering, is the gardenia felt flower. it's the best selling tutorial in my shop, and you can get it
here
for only $5, PLUS all the money goes to this awesome cause. i just love that!
you can read much more about her
here
, and by all means, go get some
tutorials/printables!
if you aren't convinced, here are a few of my favorites:
oh, and if you buy this meal planning printable/tutorial, Emmy from Much Ado About You [who created/donated it and sells the most amazing calendars and planners in her etsy shop] is going to match the donation, up to the first 100 people who buy it! how amazing is that?!? so, basically she has committed to donating $500 of her own money if we buy that tutorial, raising $500 together, $1,000 total. i just love it! and who couldn't use super cute meal planning help? i already bought mine. if you buy it, make sure you go and comment on this post, letting her know you did, so that she can donate the extra $5 :)
here's the list of all shops who are participating:
Aly from
Blossom & Vine
Amanda from
Every Creative Endeavor
Andrea from
Knitty Bitties
April from
Funky Vintage Lovely
Ashley Ann from
Ashley Ann Photography
Danyelle from
Dandee Designs
Deanna from
Domestic Chicky
Desiree from
the 36th Avenue
Emily from
Emily Sparks Handmade
Emmy from
Much Ado About You
Heather from
Angel Face Designs
Heather from
Whipperberry
Jamielyn from
i {heart} Nap Time
Julie from
Joy's Hope
Kristyn from
Lil' Luna
Lara from
Less Cake More Frosting
Linda from
Craftaholics Anonymous
Lindsey from
the Pleated Poppy
Megan from
Brassy Apple
Nicole from
Olive Blue
Rebecca from
Simple As That
Stephanie from
Somewhat Simple
Summer from
Domestic Nest
Traci from
Beneath My Heart